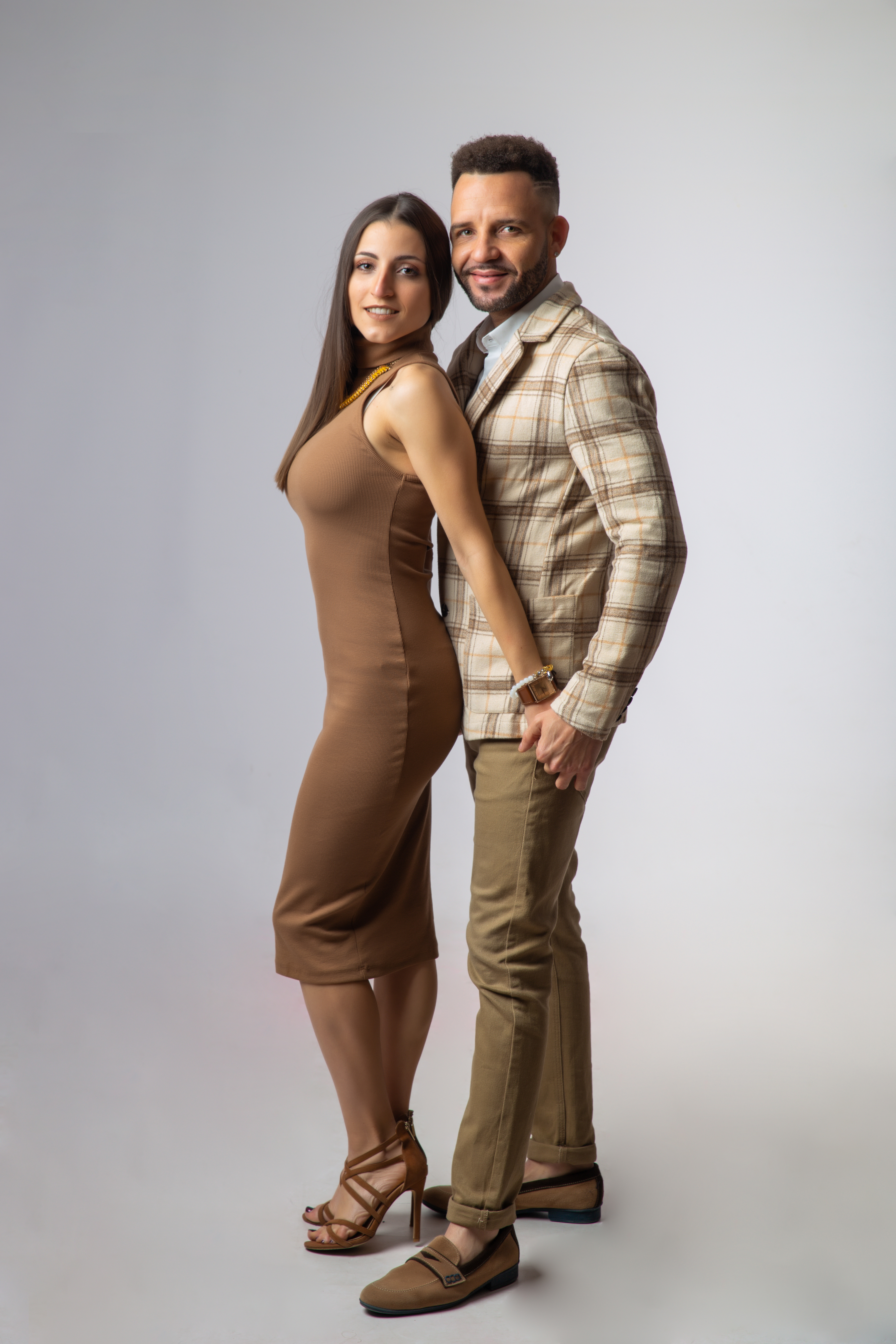 Ritmo y Melodía
Somos embajadores internacionales de la Bachata auténtica Dominicana. Con nosotros aprenderás a incorporar en tu baile la magia del sabor caribeño que buscas.
Con pareja o sin pareja, podrás encontrar útiles pasos, técnicas y movimientos en todos los cursos aquí ofrecidos. A todas tus preguntas le encontrarás respuestas porque te mostraremos la clave para lograr la sabrosura del Dominican Flow.
Hemos lanzado nuestros cursos online con Bachata, pero próximamente también tendremos Merengue y Salsa.
¡Apúntate ya!
Rhythm and Melody
We are international ambassadors of the authentic Dominican Bachata style. In our academy, you will learn the key to incorporate the magic of Caribbean flavour into your dance.
With or without a partner, you will find useful steps, techniques and movements in all the courses offered here.
We have launched our online courses with Bachata first, but in the near future we will also teach Merengue and Salsa.
Sign up now!
CURSOS EN ESPAÑOL & ENGLISH COURSES (subtitled)
En nuestra academia online aprenderás Bachata, pero en el futuro también impartiremos cursos de Salsa, Merengue y Styling en idiomas español e inglés. Te recomendamos que explores la Bachata a través de todos los niveles. También te exhortamos a que tu apuntes en nuestro newsletter para que estés al tanto de cada lanzamiento de curso o presentación de nuevo material de enseñanza.
In our online dance academy you will learn Bachata, but in the future, we will also include Salsa, Merengue and Styling courses in Spanish and English languages (our English courses are spoken in Spanish, but perfectly translated to and subtitled in English). We recommend that you explore Bachata through all levels. We also encourage you to join our newsletter, so that you'll be among the first to know when a new course in launched, or when new learning material is uploaded to a course you've taken.
LIVE PRIVATE CLASSES / CLASES PRIVADAS EN VIVO
Receive a one-hour personalized session to work on your specific needs.
Recibe una hora de atención personalizada para trabajar en base a tus necesidades específicas.
Copyright © 2021 Anthony & Carla