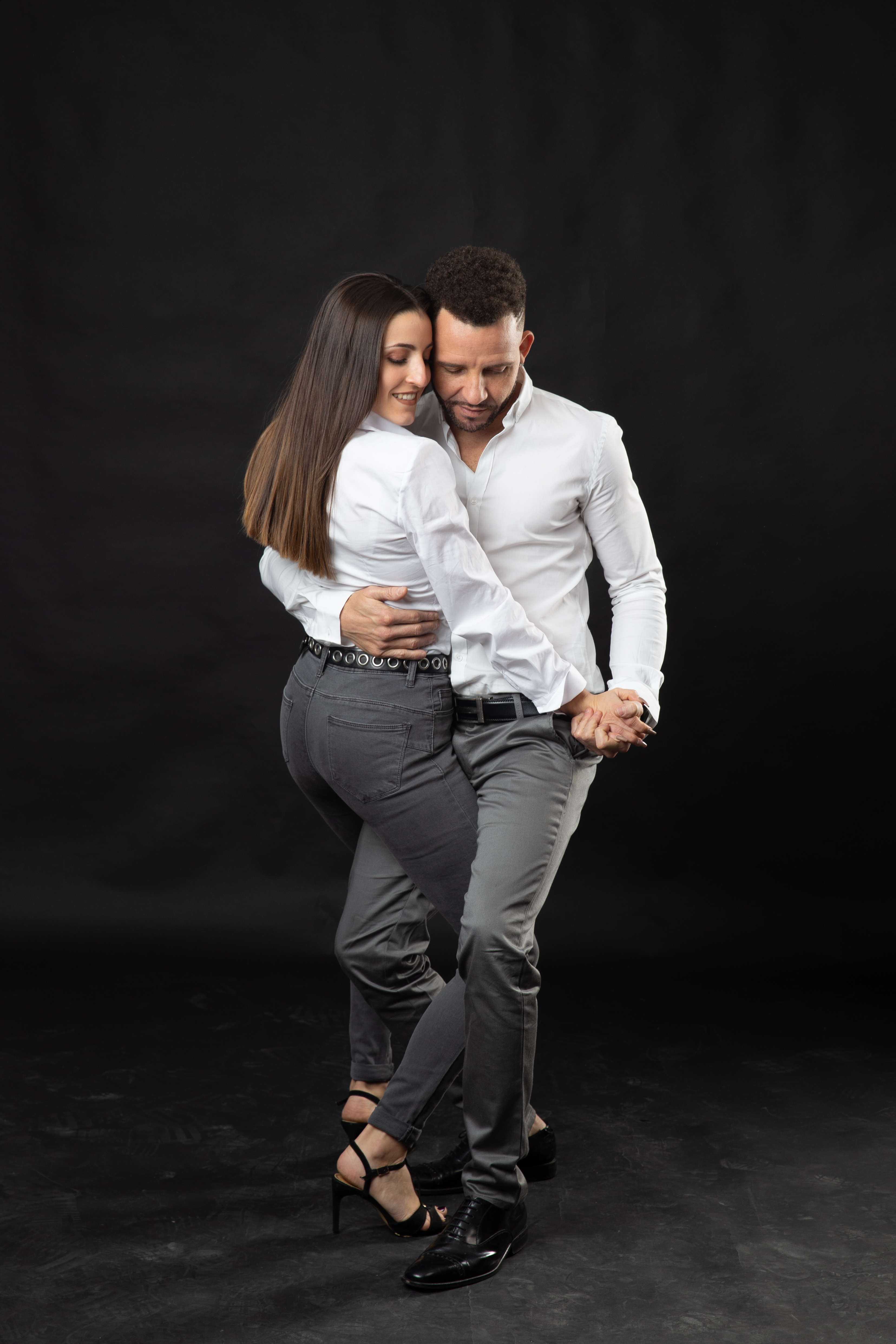 Let's Unlock The Flavourful Secrets
Of Dominican Bachata
You have found the course you needed! We know you've tried everything: countless free classes on YouTube, workshops, courses... but still, you don't feel that you have mastered the beautiful Dominican Bachata. With our help, you're going to solve your bachata dilemmas.
In this course we will carefully explore the foundations, break down the techniques and discover the subtleties that give traditional Bachata that distinctively Dominican FLAVOUR that you wish to incorporate into your dance.
Our female students will learn to dance from Carla, a Spanish bachatera who has assimilated the Dominican rhythmic DNA. She will reveal the secrets of how to achieve her gracefulness and genuine Dominican flow. Our male students will find in Anthony an ideal, 100% Dominican-made role model, not only for learning steps but also to incorporate a taste of attitude into the dance, because part of bachata actually consists of that.
It doesn't matter if you have a partner or not. The best way to become a good bachatero is to know how to dance alone first! Click on the registration button, and start with us this journey of transformation as a dancer!
TAKE A LOOK AT THE COURSE PREVIEW
The energy at Anthony and Carla's Bachata workshops is unbelievable. There, joy and learning combine just like the güira and bongó of Bachata. Anthony and Carla transmit not only steps and techniques, but also a lot of love and human warmth, as well.
OTHER COURSES AVAILABLE IN OUR SCHOOL
In our online academy you can learn not only Bachata, but also Salsa and Styling in Spanish and English languages. We recommend that you explore Bachata through all its levels.
Copyright © 2021 Anthony & Carla